Summary
Cobra GT4 is Drive's most expensive and most full-featured scooter. It's a masterpiece, but if you want one, it will cost you. It is recommended for people weighing up to 450 pounds who don't mind spending extra to get all the bells and whistles.
* Note regarding Brand Reliability: This metric is a measure of the strength and longevity of the brand, which by extension, is a measure of the level of support you can expect.
An Overview of the Drive Medical Cobra GT4 Mobility Scooter
Adjustability and Comfort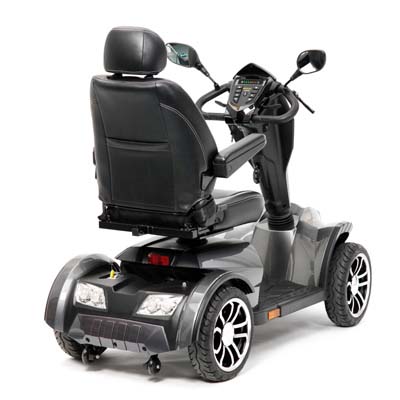 Extras and Options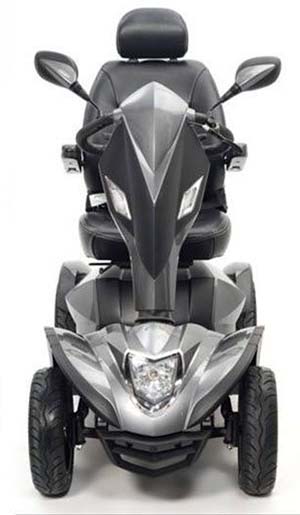 It's good that the company offers other storage solutions as extras because, unlike most of the other scooters Drive makes, this one doesn't come with a storage basket on the front.
Curiously, it's also absent the USB charger that the Panther sports, which we feel is a bit of an oversight on this, their flagship model.
Even without the USB port, however, we were impressed by everything the base model has to offer. Also, we love the ergonomically designed steering mechanism and the intuitively arranged control panel. Even if you're not a tech-savvy individual, the controls are so intuitive and so well laid out that you won't have any difficulty mastering their use.
Portability & Ease of Use
Pros & Cons of Cobra GT4 by Drive
Cobra GT4 Scooter Review Conclusion
---