It's no secret that a wheelchair costs a pretty penny. You won't find clearance sales or hot deals on a new wheelchair, either.
That's because it's a medical device often custom-built to give those with disabilities the freedom to move independently.
But the reality is, not everyone has thousands of dollars for a wheelchair. Luckily, there are several options to find grants and funding. We share a detailed guide on how to cover the costs!
Wheelchair Funding Overview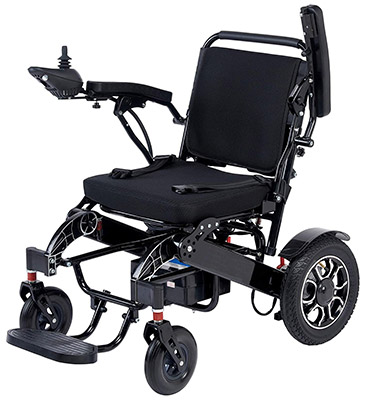 Are you in the market for a new power wheelchair? If so, get ready to grip the sides of your chair, because here's a taste of how much wheelchairs cost nowadays.
While mobility scooters range from $600 to $2,000, power wheelchairs cost around $3,500 on average.
You also need to factor in any custom components, which is where things start to get insanely pricey. Some powerchairs can cost over $15,000.
That's why many wheelchair users seek out grants for handicap vehicles or look for wheelchair government funding.
Furthermore, while there are many ways to cut down the price, bear in mind that it's not always as easy as writing a nice letter saying pretty please.
Although mobility equipment only accounts for about 1% of insurance spending, you better believe eyes are going to pop at a claim for a $10,000 powerchair. In other words, get your paperwork in order, and prepare to put in the work for the money.
The key to this process is doing your research. The more educated you are on how wheelchair funding works and what your needs are, the better you can strategize and come out on top.
If you go into it without tact, you might be served a rejection stamp, wasting precious time on doctor's appointments, paperwork, and waiting for an answer.
As we delve deeper into financial assistance for people with disabilities, keep this game plan in mind to help organize your information and develop a timeline.
Determine if you can get funding through your insurance, or choose another funding source, such as grants.
Decide on the best chair that meets your needs.
Write down your objectives justifying your need for the wheelchair.
Establish a connection for funding.
Submit your claim for a wheelchair.
Your claim is either accepted or denied.
If denied, you have the opportunity to appeal or find a different funding source.
Next, we take a look at what government funding entails for those who qualify.
Government Wheelchair Funding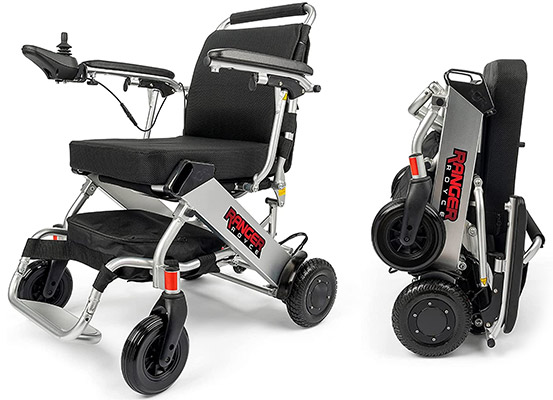 If you have insurance through Medicare, Medicaid, or were in the US military, then you might qualify for government funding for mobility scooters. In this section, we break down each program.
Medicare
Government grants for mobility scooters through Medicare are covered by Medicare part B for durable medical equipment.
The process for eligibility is straightforward. You must get a prescription from your doctor dictating the type of mobility equipment you need to accomplish daily activities with ease.
Depending on whether you are eligible for funding, Medicare covers up to 80% of the total cost or the max price per product allotted by Medicare (whichever costs less). The insured must cover the remaining 20% of the cost.
Medicaid
This is a joint federal/state insurance program aimed at funding medical services for low-income, disabled, and senior US citizens.
Under Medicaid, medical care is almost fully covered, but note that the requirements to qualify to differ from state to state.
However, the individual's ability to perform daily activities is generally always evaluated, which mobility equipment falls under.
Department of Veterans Affairs
Several branches of insurance offer financial assistance for US veterans:
Tricare: This program is for retired senior veterans and their family members. Tricare covers the 20% co-pay not covered by Medicaid regarding medical devices.
Champva for Life (CFL): Family members of veterans killed or disabled while serving and who are not eligible for Tricare can qualify for this program. It also funds the 20% co-pay not covered by Medicare, just like Tricare. Champva is aimed at providing care for the elderly, and you must be over 65 years old to be eligible.
Veterans Directed Home and Community Based Services (VD-HCBS): Veterans who qualify for this program receive a government subsidy specifically for purchasing durable medical equipment.
Grants for Wheelchairs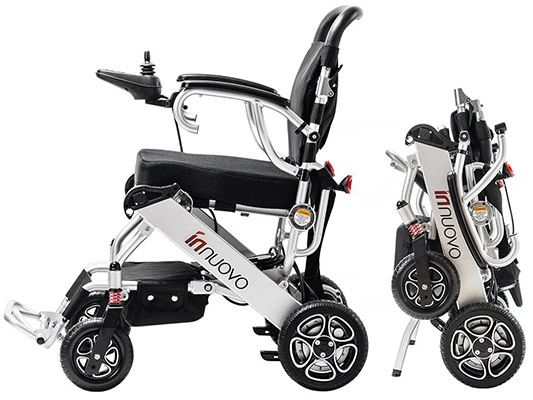 A popular way for wheelchair users to get funding for highly expensive equipment is through grants offered by non-profits and community organizations.
Bear in mind that grants are handed out on a "first-come, first-served" basis, depending on the amount of money or resources available. If there is a shortage, you might end up on a waiting list.
There are numerous organizations with different focuses and regulations. You'll want to pick one that aligns with your lifestyle and disability to increase your chances of being awarded the grant.
The list below includes a few reputable non-profits and groups to help you get started.
Wheel to Walk Foundation: This is a non-profit that provides medical device financial assistance for disabled teenagers and young adults up to 20 years old.
NTAF Emergency Grant Program: This program is directed towards individuals who suffer from paralysis or spinal cord injury. They provide grants for mobility scooters, vans, and ramps.
Brighter Tomorrow Grant: This $1,000 grant is awarded by The Multiple Sclerosis Foundation to improve the daily lives of disabled individuals.
Private Insurance
If a government health plan doesn't cover you, but you do have private insurance, this might offer you a way to qualify for wheelchair funding- unbeknownst to many people with this type of insurance.
Simply give your health insurance provider a call to find out what your policy says about financial aid for mobility equipment.
Banks & Dealerships
Another alternative for funding is through a traditional bank loan or a reverse mortgage.
Speaking to a HUD-approved consultancy can direct you in whether a reverse mortgage is the most effective solution for you. This allows homeowners to transform their home value into cash.
To see what kinds of bank loans you could be eligible for, the best route is to speak with an agent at your bank.
Some mobility equipment dealerships can also help with funding by splitting the total cost into monthly installments. All you have to do is ask about the financing options while shopping.
Paying Out of Pocket
If you have no choice but to pay out of pocket for a new wheelchair, don't despair- there may still be hope for your wallet!
Look into tax deductions for home modification expenses that exceed 10% of an individual's annual income. You might be able to get money deducted from your taxable incoming when filing. Be warned, though, that this doesn't cover expenses reimbursed by Medicaid, etc.
Final Thoughts: Wheelchair Grants and Funding
At the end of the day, there are plenty of funding sources to help make buying a wheelchair more affordable.
By doing thorough research to find the best method for you and establishing a solid game plan, you can go into the process with confidence and lessen your chances of receiving a rejection letter.
---
Resources & References: