Summary
Glion Snap N Go is a surprisingly good-quality, capable off-brand mobility scooter. It is provisionally recommended for anyone weighing up to 300 pounds if you're not finding what you're looking for in the product lines of mainstream brands.
* Note regarding Brand Reliability: This metric is a measure of the strength and longevity of the brand, which by extension, is a measure of the level of support you can expect.
An Overview of the Glion Snap n Go Mobility Scooter
Adjustability and Comfort of Glion Snap and Go
Comfort-wise, the SnapnGo travel scooter fares better. There is a surprisingly generous amount of conventional block foam in both the seat and the seatback, and you'll find vinyl stretched over that for the upholstery.
Vinyl isn't a great choice in our view, but we can't really hold the decision against Glion. Most scooters like this use vinyl for the upholstery. The problem is that it's not breathable and gets uncomfortably hot the longer you spend in the seat.
Extras and Options of Snap N Go Glion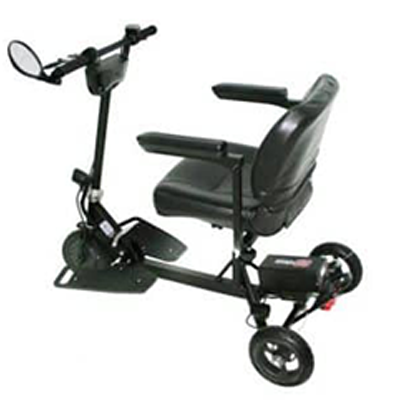 Portability & Ease of Use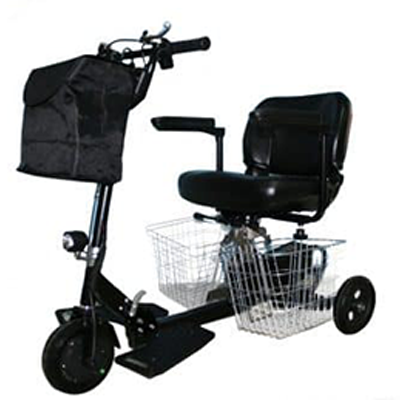 Pros & Cons of SnapNGo Travel Scooter
Snap n Go Scooter Review Conclusion
---