We depend on wheelchairs to carry us throughout the day from point A to point B, so what happens next when a tire goes flat or an electrical issue arises?
Unlike a car, you can't hop on over to your neighborhood mechanic.
Wheelchair servicing and repairs require a different process, and it's essential to know the correct steps to get these problems resolved smoothly, so you can get back in action.
Survey the Damage: Wheelchair Repair Overview
There are a few different types of wheelchairs, including electric, power, and manual. Safety is the top concern before taking further action with any model, no matter what issue may come to light.
Should you continue to use the wheelchair while seeking service, or should you park it?
You don't want to get stranded while trekking a few miles to the nearest wheelchair repair shop. Furthermore, you might be able to call a mobile wheelchair repair service to come to your place.
Either way, if your wheelchair is malfunctioning, it's best to park it in a safe place until you've spoken with a wheelchair repair provider. Continuing to drive it around could make the damage worse or be potentially dangerous for your safety.
Be prepared for emergencies
After purchasing your wheelchair, it's a good idea to create a special kit of resources in case of an emergency.
Wheelchair owner's manual: This handy booklet comes with your wheelchair at the time of purchase. It includes all of the information you need regarding warranty service and properly maintaining and operating the product.
Set of tools: You'll want to keep a small pouch of tools attached to your seat for when a slight fender bender calls for your steady hand. Your toolset should include a Phillips and flat head screwdriver, crescent wrench, Allen wrench set, spoke wrench, and a tire repair kit.
Information card: Fill out a card with your contact information, laminate the card, and store it in a concealed pouch somewhere on the wheelchair. Include your name, address, phone number, emergency contact, doctor's contact, and the manufacturer's phone number.
Get in Touch With Your Wheelchair Repair Service
Next on the agenda, it's time to call up your wheelchair service provider. Generally, the company that supplied your wheelchair is responsible for the service, with many manufacturers requiring that providers have a support service set up for their products.
Your provider is the best source of information since manufacturers supply them with full product training, service guides, and live technical support over the phone.
There might be 24-hour wheelchair repair or even regional field support technicians for hands-on service when needed. Nonetheless, they have the best resources to resolve even the most complex issues.
Best of all, depending on your warranty plan, you might not have to pay for the service. Let's take a look at the wheelchair repair warranty in the next section!
Understand What Your Warranty Entails
It's always important to carefully read over the terms of your wheelchair warranty before purchase.
But at this point, you're probably already cruising around in your sweet ride, so if a repair is needed, it's time to check your warranty plan.
Traditionally, wheelchair warranties may cover the cost of parts, but it doesn't cover labor or shipping.
If you have Medicare or another insurance policy, it might be able to cover labor and shipping, so you won't have to pay out of your pocket.
Even if you don't have a warranty, still check with your insurance provider, as some cover all costs associated with wheelchair scooter repair regardless of a warranty agreement.
Navigating the Cost of Replacement Parts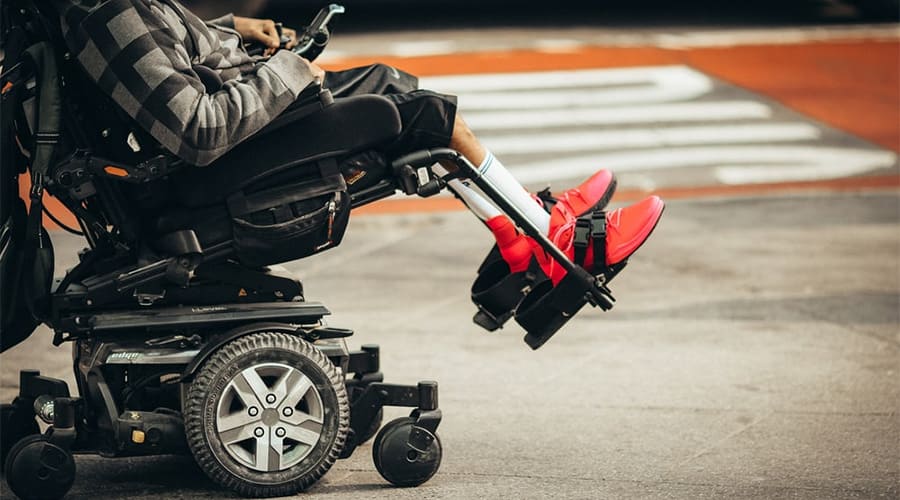 Your power wheelchair repair service might include replacement parts, and if this isn't covered by warranty, it can get expensive real quick.
This is a topic to discuss when you chat with your wheelchair repair service provider, as they typically have sources for components themselves or can direct you on where to find new and refurbished parts from aftermarket distributors.
Don't forget to talk about pricing. Your provider can give you advice on how to get the best quotes from aftermarket distributors while receiving exceptional care and quality.
How Often Should a WheelChair be Serviced?
Every wheelchair is built differently, and you might need a manual, electric, or power model service. Depending on your model, some features wear out more quickly than others and must be regularly inspected to ensure it is safe and will last for years to come.
Implement a routine inspection at least once a month. Here are the parts you can check yourself before calling your wheelchair and scooter repair.
Tire pressure
Brakes
Backrest
Quick-release mechanism
Anti-tip system
Footrest
Upholstery
Plan to have your wheelchair checked annually by an authorized supplier familiar with your model and understands how to administer the repairs it needs.
If your wheelchair isn't mobile, it's imperative to move fast and get a professional to service it, as the longer it sits, the higher the risk of further damaging the inner components. Your provider can arrange the appointment and pickup.
Remember, time is of the essence, and numerous factors can keep your wheelchair away for days. It's important to plan on having another mode of transportation, as it might take some time to get your trusty wheelchair back.
There may be other wheelchairs in line for service before yours, or your repairs might call for rare or discontinued parts and needs to be specially ordered from the manufacturer. It takes anywhere from a day to a week or more to source and ship them.
Also, bear in mind that if you want your insurance to cover the repair costs, oftentimes, the insured must wait for their claim to be approved to receive funding.
It never hurts to have a backup model on hand to accommodate the unexpected situations that pop up when you need your wheelchair most. That way, you won't feel stuck or stressed out while your main ride gets the TLC it deserves- no matter how long it takes.
Not Happy With the Local Wheelchair Service?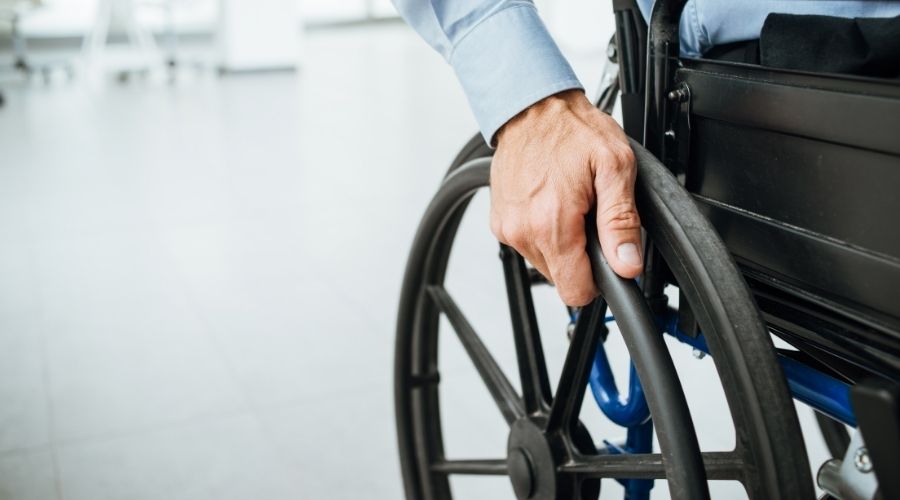 Unfortunately, there are times in life when we are confronted with less than stellar customer service, and the same goes for wheelchair repair shops.
A good rule of thumb is to assess a provider's ability to service the products they sell before you purchase a model from them.
How does the service facility look? Is it clean and organized? How do they treat their staff?
These are all important observations to make, and one way you can get an idea about how a provider operates is by seeking out customer reviews. In this day and age, it's easy to pull up testimonials online and get the real scoop on products or services.
If you do find yourself in the position of needing to switch service providers, note that you can have your wheelchair serviced at a place other than the one that sold you the model.
When searching for a new mobile chair repair, here's what to consider:
Check With the Insurance
Some insurers have contracts with specific providers, making it difficult to switch.
Discuss Your Situation With the New Provider
Some providers are reluctant to perform work on wheelchairs that didn't come from their shop.
With that being said, other providers are happy to take on service-related claims and will fill out the insurance paperwork to perform repairs on a wheelchair that was purchased from a different source.
Out of Luck? Contact the Manufacturer
If you can't change providers due to insurance restrictions or another issue, you can always try the manufacturer for help.
Most manufacturers have customer care representatives available to resolve issues via the phone. They'll contact the provider, gather all of the necessary information, and supply you with the best solution.
Note that customer care's role isn't to provide technical support. This is the "middle man" that can help streamline communication between a provider and consumer, but remember that the outcome may not always be in your favor.
Calling the manufacturer is more of a final effort to resolve a unique issue after all other service resources don't pan out.
Final Thoughts on Wheelchair Servicing
To conclude this wheelchair servicing guide, the main takeaway is that your wheelchair needs prompt service if it breaks down. It's not a good idea to continue using it, as it can damage the components further or put you in harm's way.
Calling your local wheelchair repair provider where you purchased the wheelchair is the most important step, as they have the technical guides, experienced mechanics, and resources to service your specific model.
From there, always check with your warranty and insurance to make sure the costs are sufficiently covered. If problems between you and the provider persist, you can call the manufacturer directly for help.
---
Resources & References: