If you're in the market for used wheelchairs, you might feel a pang of optimism when you discover how flooded the classifieds are with "incredible deals" that…dare we say… sounds too good to be true.
Well, "if it sounds too good to be true, it probably is," which is why we decided to give eager shoppers 6 helpful tips to avoid the duds and score a fantastic set of wheels with confidence!
Used Wheelchairs for Sale Overview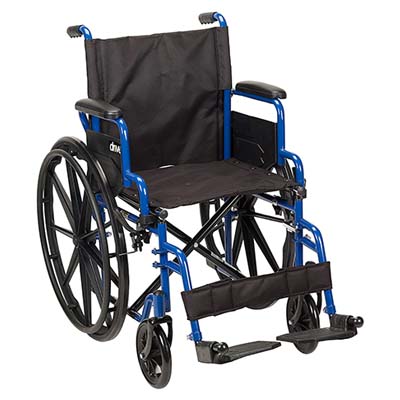 It's a well-known fact that many insurance policies cover new wheelchairs and even customizations, but the used wheelchair market has a lot to offer if you're on the hunt for a real deal.
This is a buyer's market. You can find the latest models, along with a robust variety of manual, electric, and used all-terrain wheelchairs for sale for a fraction of the price of a brand new wheelchair.
The difficult part is navigating through all of the sellers to find a legitimate, honest product.
Luckily, there are numerous places to shop, giving you access to thousands of models. Here's where to buy used wheelchairs:
It's also important to take your time and get a game plan down before falling head over heels for a used wheelchair that might look superb in pictures, but have a lot of hidden secrets under the upholstery.
6 Things to Know When Buying Used Electric Wheelchairs
Here's how to get your groove down when shopping for used lightweight wheelchairs. Remember not to get roped in by ads that seem too good to be true!
Our 6 tips on used power wheelchairs for sale can help you avert the sketchy stuff to find a real diamond in the rough.
1. Learn How to Read Between the Lines
Don't take what you read at face value when perusing used manual wheelchairs or electric ads online. If you read the posts carefully, you'll quickly notice absurdities.
For example, you might see a Jazzy 1120 that costs $7000 new, but the seller is giving it away for $4,500.
Always know your prices first by checking manufacturer websites and reputable suppliers. A new Jazzy 1120 actually costs around $3,900 new from a discount dealer. That's $600 less than the asking price. Can you say buyer beware?
And that's only one scenario you might come across when searching where to buy used wheelchairs.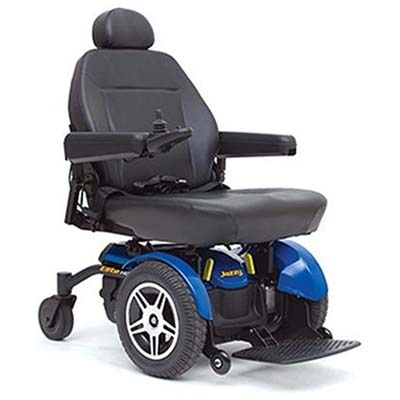 Look for and avoid sellers that play up special "one-of-a-kind" features, such as a power wheelchair with double motors for half the price of a new model.
This might sound like a sweet deal, but check the brand, some put two motors in all of their wheelchairs, so it's not some exclusive feature you're getting charged extra for.
Another common ploy is a seller who shines the spotlight on a standard feature. They advertise it as if it's something extra they're throwing in with the wheelchair, even though it's a feature such as a battery charger or armrests that are included already!
When you see ads like this, don't waste your time. The prices are most likely inflated, and the hype is fake. Scroll on to the next wheelchair!
2. How Much Does a Used Wheelchair Cost? Crunch the Numbers Like a Pro
Don't feel disheartened by scammers and fluff ads- there is plenty of high-quality used wheelchairs on the market. And, knowing how much they're worth will give you some peace of mind.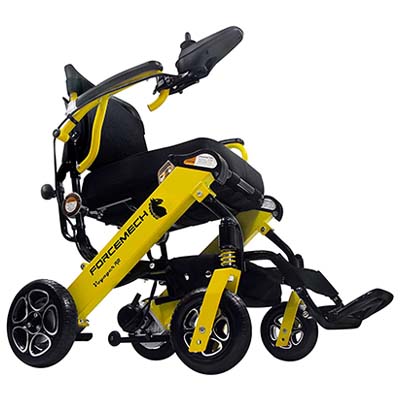 Sports chairs can be found for around $1,000 and powerchairs for $2,000, which is the fair market value for most models.
This is only a valid starting point, though. If you want to estimate the price of a new base power model, calculate by dedicating 20% from the MSRP, then divide by three.
For example, if a used Arrow wheelchair has an MSRP of $8,720 and the actual new value is $6,976, then the max value used is $2,325.
Note that you don't want to include options or consider the dealer's invoice in your calculations. Dealers often inflate prices to cover insurance funding.
If you want to figure out the fair market value for a used sports chair, use the same formula for a powerchair, but divide by two instead (MSRP-20% divided by 2).
Pro Tip: Avoid buying used power wheelchairs over 5 years old, unless you are looking for parts or you just love a particular model. If so, you shouldn't have to spend more than a few hundred dollars.
3. How to Shop for Used Wheelchairs Online With Pictures
One of the easiest ways to shop for a used wheelchair is online, giving you access to thousands of models near and far.
Of course, you need to be picky about the condition, and that's where pictures become one of your closest allies.
A well-made ad will include numerous pictures of the wheelchair from every angle, but if not, then it's paramount to ask the seller to send some for your consideration.
If an ad features blurry photos, there's no harm in asking for new ones either. Request photos that highlight all four sides of the wheelchair, including inside the battery box. Check for any signs of corrosion, which is a red flag that the chair hasn't been maintained.
Keep your eyes peeled for other signs of wear and tear. This could include the following:
While you might think the exterior isn't a big deal, it's safe to assume that if the outside of the chair wasn't cared for, the bearings, electronics, and motors probably weren't, either.
4. Look for Red Flags When Inspecting Used Electric Wheelchairs and Scooters in Person
You might have the golden opportunity to view a used wheelchair in person. If so, you'll want to know what to look for when inspecting the chair.
If you're not familiar with the mechanical intricacies of wheelchairs, we've compiled a checklist to bring with you to your rendezvous.
Check the drive shafts where they enter the motors and look for a small ring of grease and dirt. If there is an abundance of build-up on the shaft and motor housing, then it's a sign of heavy use with little maintenance.
Check the joystick housing for wear, such as if the paint has rubbed off. Little signs like this mean that the chair has gone through a ton of use.
Ask if the seller has a receipt that shows when the batteries were purchased. If they can't provide it (which is most likely) then it's best to assume the worst and replace them yourself.
Pro Tip: If your used wheelchair is being shipped, ask the seller to remove the batteries before shipping to save on freight charges.
5. Do Your Own Investigating
If you're feeling good about a particular wheelchair, but don't know much about the model, take your time to research everything you can. Fortunately, the internet gives you access to so much information without having to call the manufacturer.
Browse manufacturer websites, as nowadays many have the owner's manual readily available for download. This is a great way to learn about a wheelchair's features from top to bottom.
Customer reviews are also one of the best sources for honest, first-hand information about a product.
You can search for user forums, where customers discuss questions about the product, including troubleshooting, and product comparisons.
Once you have a better understanding of how the chair is supposed to perform, you'll be able to know what to look for during the inspection and ask the right questions.
6. How to Sell Your Used Wheelchair
Say you've found your new ride, but what about your old one? Don't fret. There are plenty of places that buy used wheelchairs.
If you want to sell your old model, it's easy and affordable to make an ad online. You'll want to take plenty of pictures of your used wheelchair from all angles, including the battery box.
If possible, go ahead and make a video with your phone- you want to give potential buyers as much detailed information as possible so they can feel confident about what you say in your listing. Don't forget to write down the product serial number, make, and model.
Think about what you look for when shopping for a wheelchair and cover this when writing out your product description. Remember, the more details you provide, the fewer emails or inquiry calls you'll receive down the road.
If you're able, the option to donate your used wheelchair is always there. Wheelchairs are expensive, and not everyone has the financial means or insurance to afford one. A small act of kindness just might change someone's life forever!
Final Thoughts on Buying Used Wheelchairs
Shopping for used wheelchairs might seem overwhelming, but if you go into it armed with research and patience, it's possible to find a rare gem in a market brimming with shiny offers that are, well, a little too shiny for their own good.
By understanding how your chair of interest functions from top to bottom, you can feel confident during the inspection and negotiate a price that helps you save big time.
---
Resources & References: